At this year's CES event, French Li-Fi company Oledcomm presented its new Li-Fi module, LiFiMAX, which provides high speed internet through invisible light and brings the technology a step forward.
Oledcomm released the first ceiling Li-Fi module for information transfer which can offer high speed internet connection of 100Mbps in downlink data rate and 40Mpbs uplink. According to Oledcomm, LiFiMax can provide connection to 16 users simultaneously with coverage of 28 square meters.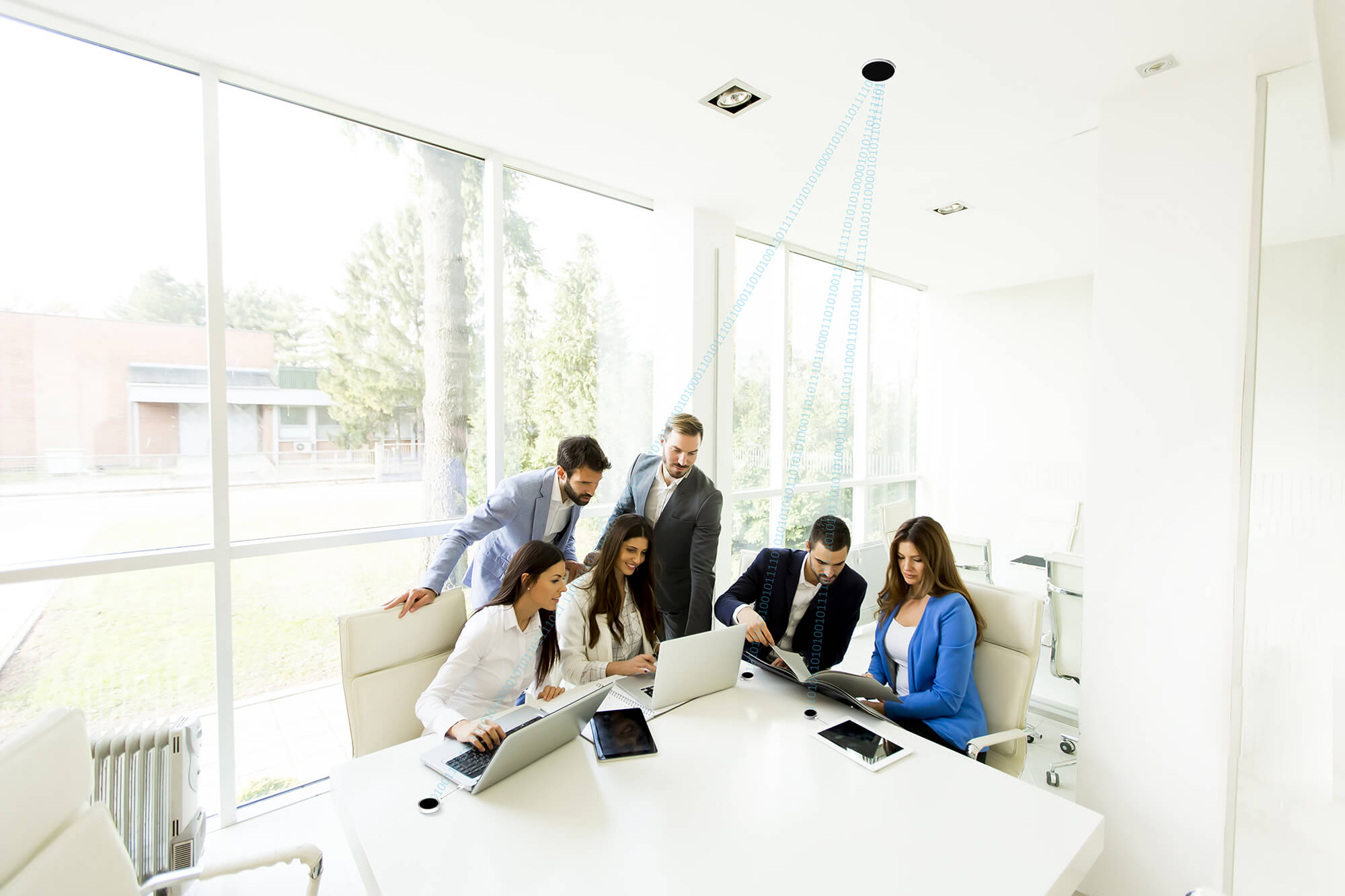 (Image: Oledcomm)
Benjamin Azoulay, president of Oledcomm, explained, " We have worked to create a product based on the new communication standards and offer companies unprecedented security and speed in wireless internet. It also suits new ways of working together. LiFiMAX connection is particularly recommended for offices :conference rooms, flex-work or co-working spaces to the industrial M2M environments that are sensitive to radio frequencies. Aeronautics and the Automotive Industry are particularly interested in LiFi".
The company has launched the first LED Lifi desk lamp at CES 2018, which is with a shorter range and a maximum speed of 23 Mbps.
The shipment of the new LiFiMax is scheduled in September 2019.