LEDVANCE, the maker of SYLVANIA general lighting in the United States and Canada, announced that global CEO Lawrence Lin will assume managing director responsibilities for the United States and Canada on an interim basis, in addition to his current responsibilities. Jim Johnson, who previously held the position, left the company this month.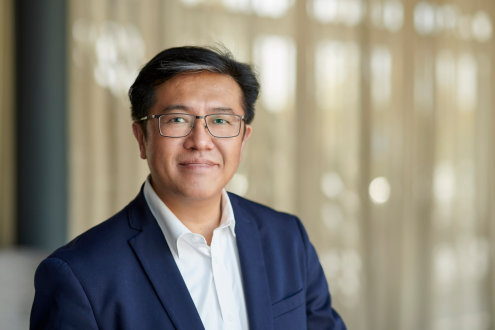 (Image: LEDVANCE)
Lawrence Lin became the CEO and Managing Director of global LEDVANCE in November 2018. He commented, "LEDVANCE continues to evolve to deliver innovative lighting products, ensure the best customer satisfaction, and set the stage for future success. I'm looking forward to working even more closely with the team in the United States and Canada to continue to prove to our customers that LEDVANCE is the right partner for their needs."
One area where LEDVANCE is advancing light is in the area of smart lighting. The company has launched smart lighting products in 2017 and expanded its portfolio recently. Its smart lighting series allows direct connection with Google Assistant, Amazon Alexa and Apple systems without a separate hub, enhancing IoT smart lighting application.