Samsung is increasing visibility worldwide with its display technology. The Korean giant has completed a massive LED displays installation at One Time Squire building in New York City and announced expansion of its Onyx Cinema LED adoption in Texas, USA.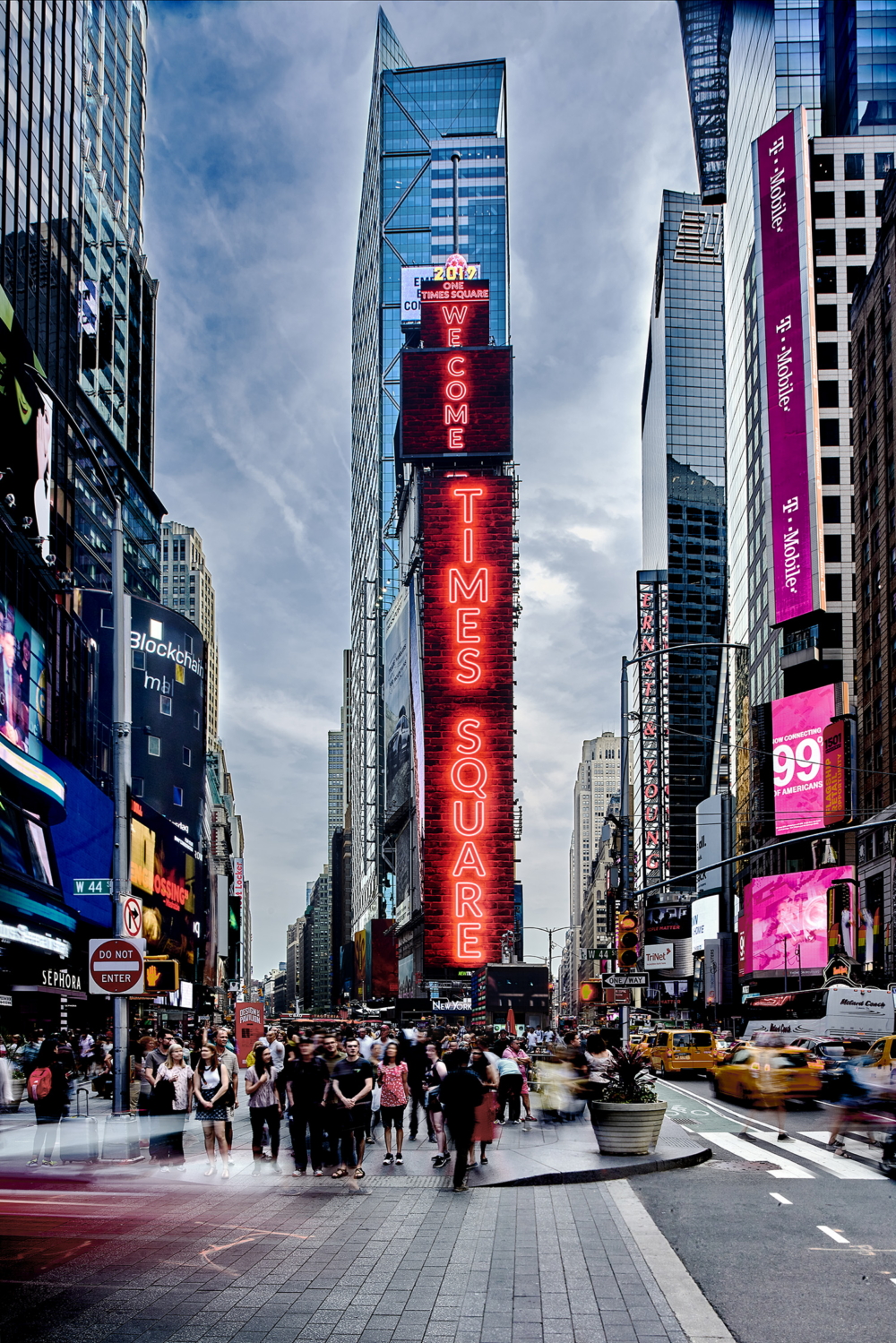 (Image: Samsung)
Samsung's new displays at One Times Square take up the entire front facing panel which together measured more than 1,081 square meters (11,639 square feet). The displays feature premium center-stage exposure with full motion video, live-streaming and interactive capabilities. The installation was completed by May 31, 2019.
PRISMVIEW, a subsidiary of Samsung Electronics America, was responsible for the design, supply, manufacturing and installation of the project. Last year, Samsung also completed installation of outdoor LED signage at Two Times Square, located opposite from this recently completed project.
"We are excited to showcase our LED displays at one of the world's most renowned destinations, said Seog-gi Kim, Executive Vice President of Visual Display Business at Samsung Electronics. "New York's Times Square is not only a high-traffic location, it is a symbolic center of culture and commerce, making it the ideal place to showcase our leading technology on such a colossal scale."
Meanwhile, the company also announced that it has partnered with Star Cinema Grill, a dine-in theater company to introduce a 14-meter Samsung Onyx Cinema LED screen. With the 4K model earning validation as the world's first Digital Cinema Initiatives (DCI)-certified theater display, the Samsung Onyx translates the combination of advanced LED and High Dynamic Range (HDR) picture quality to lifelike big screen content.
Samsung Onyx is currently installed in 16 countries around the globe. With more theaters upgraded to LED screen, Samsung is also working with cinema content developers to ensure that the displays are optimizing upcoming films.