Automotive component supplier Magna announced the opening of a new electronics manufacturing facility in Grand Blanc Township, Michigan, USA. The facility consolidates three nearby locations into a single site which occupies 21,367.7 square meters (230,000 square foot).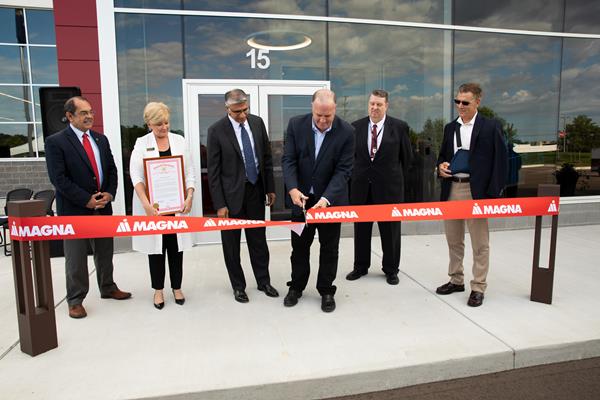 (Image: Magna)
With nearly US$ 50 million investment, Magna expects the new facility to accelerate large-scale deployment of future technologies such as advanced driver assistance systems (ADAS), advanced robotics and Micro LED lighting.
Magna built partnership with Micro LED technology provider Rohinni in 2018 to form a joint venture for developing ultra-thin, flexible Micro LED lighting solutions. The joint venture, named Magna Rohinni Automotive, will be ready to support production for customers with a newly installed production line.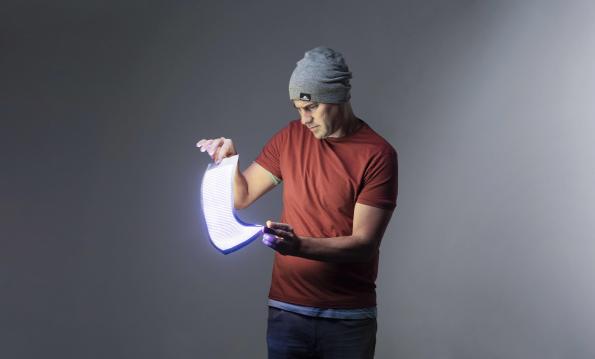 (Image: Rohinni)
Apart from Micro LED automotive lighting, Magna is also developing ADAS technology by combining cameras with other sensors such as RADAR and LiDAR, speeding up autonomous driving technology.
"We provide features to improve the daily commute and add a layer of safety," said Magna CTO Swamy Kotagiri. "With the excitement surrounding autonomous vehicles and their potential to eliminate car crashes, it can be easy to forget the path to full autonomy lies in the safety and driver assistance systems we have today."
In addition to manufacturing ADAS components, the new facility is home Magna's advanced robotics R&D testing lab. With continued advancements in AI the company is bringing more smart factory concepts into its operations, and this new lab allows the testing and implementation of robotics that are adaptable, flexible and work in collaboration with people.