Shuiji Nakamura, the blue LED inventor and the winner of Nobel Prize in Physics in 2014, visited Taiwan last week and delivered speeches in Taiwan's National Tsing Hua University and Chung Hsing University, as well as in Micro LED company PlayNitride. Nakamura shared his research experiences in Japan and the U.S. on the way of blue LED development and pointed out the trends and potentials of the LED industry.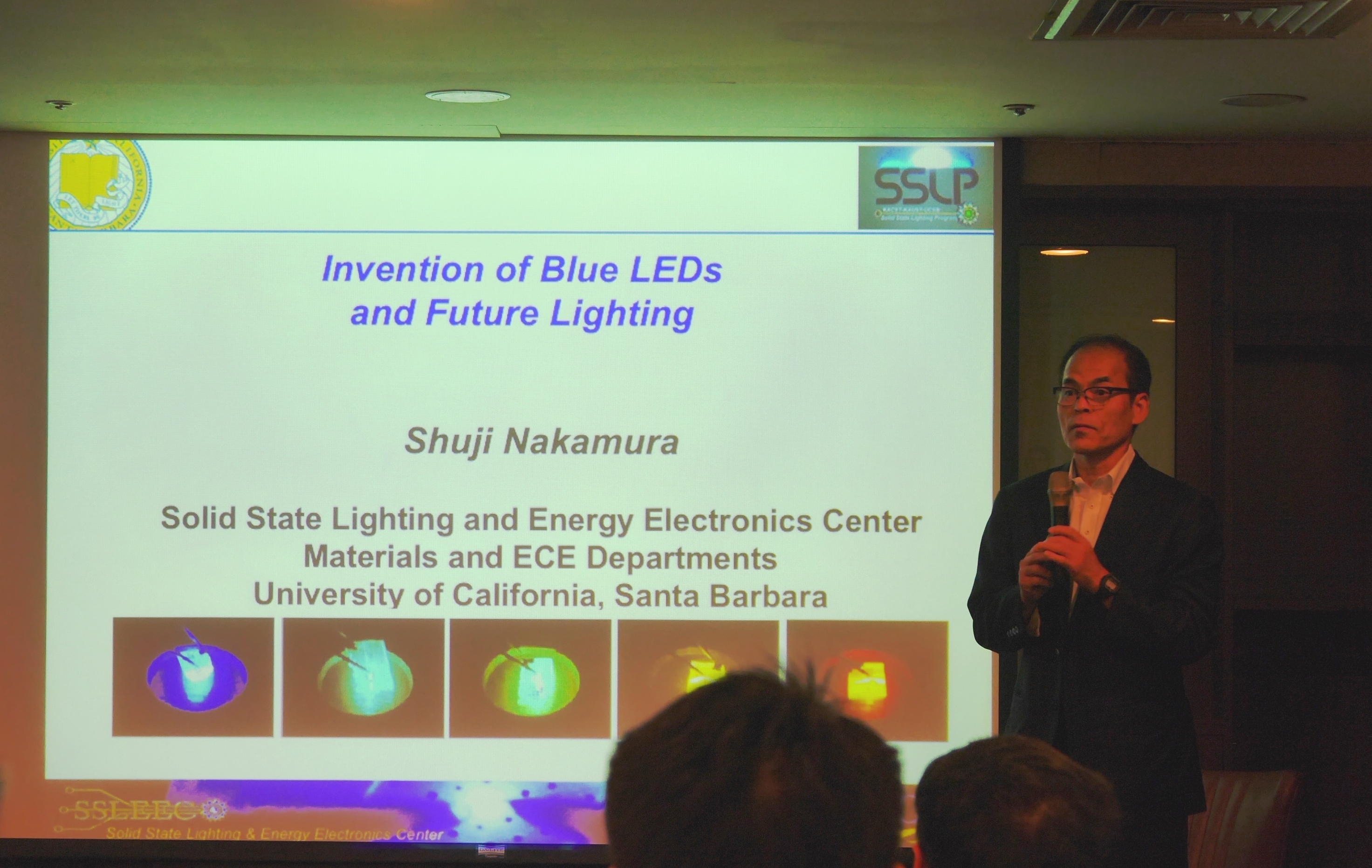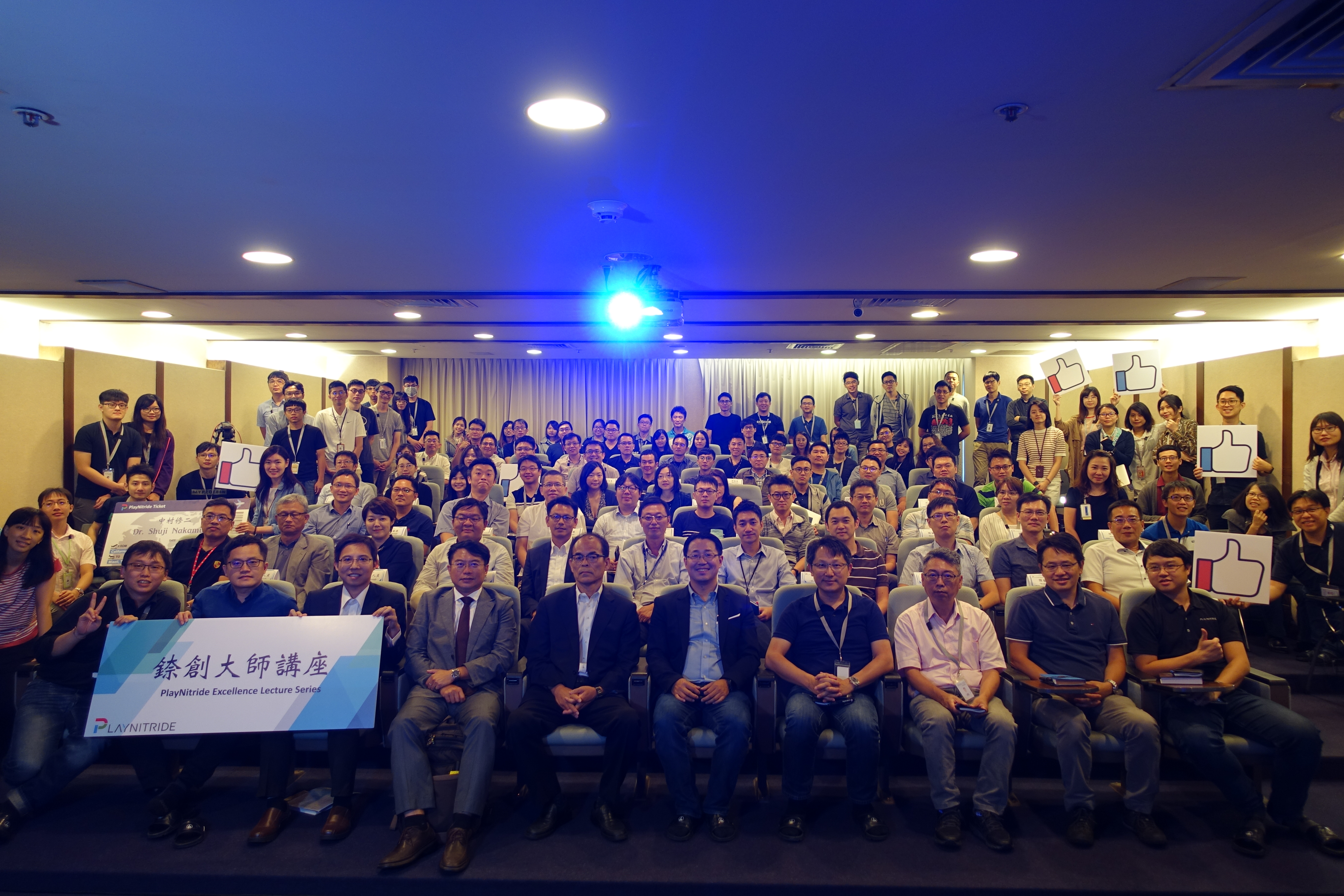 Shuiji Nakamura was invited to PlayNitride
Back in the 1990s, ZnSe was the material that the majority believed to be critical for blue LED manufacture. Nakamura, however, chose a different approach with GaN, which was considered a dead end for researchers at the time. But by inventing two-flow MOCVD system, Nakamura successfully developed high efficiency GaN-based blue LED.
Since the invention of blue LED, the technology has brought revolutions to our everyday life. Apart from energy efficient LED lighting applications, blue LEDs also created breakthroughs in backlight display, smart lighting, and the next-gen display technologies, Micro LED and Mini LED.
Nakamura has focused on developing full spectrum lighting. He combined violet-emitting LEDs with a mix of three phosphors to create light source with a complete and continuous spectrum. The company SORAA has continued to expand LED lighting products with blue-free spectrum.
In addition, Nakamura works on laser-based lighting which he believes to be "light of the future." The emitting area of laser light is even smaller than LEDs, allowing further applications with advanced technology. The high power feature also makes it suitable for automotive lighting. In addition, for the rising development of autonomous driving technology, laser-based LiDAR plays a key role.
In his speech, Nakamura mentioned the potential of Li-Fi as well. Li-Fi offer high speed data transfer and provide better security and a wider range of applications, highlighted Nakamura.