Even though it is likely that most of us would be more impressed with fascinating Micro LED displays or next-gen vehicles during big shows such as CES, LED lighting products still have their place at CES 2020 and are "connected."
Ring announced its new Control Center alongside six new products at CES 2020 that further expand its whole-home security lineup and enable users to have even more control of their devices and security.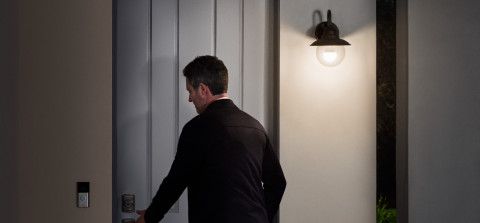 (Image: Ring)
The new Control Center, expected to come to the Ring mobile app later this month, will initially enable Ring users to see and manage their connected mobile, desktop and tablet devices, third-party services, as well as enable customers to opt out of receiving video requests in areas where local police have joined the Neighbors app.
Also, Ring is now enabling customers to upgrade their indoor lamps and outdoor light fixtures with Smart LED Lightbulbs that create a complete network of security lights in and around the home. The company debuts solar-powered lighting devices as well.
Signify is expanding its Philips Hue series with a wide range of outdoor lighting products, providing 16 million colors and 50,000 shades of warm-to-cool white light to customized atmosphere. It also added new smart light switches designed by Voltus and Jung, Signify's partners for expanding connected lighting applications in Germany, Austria, Switzerland and the Netherland.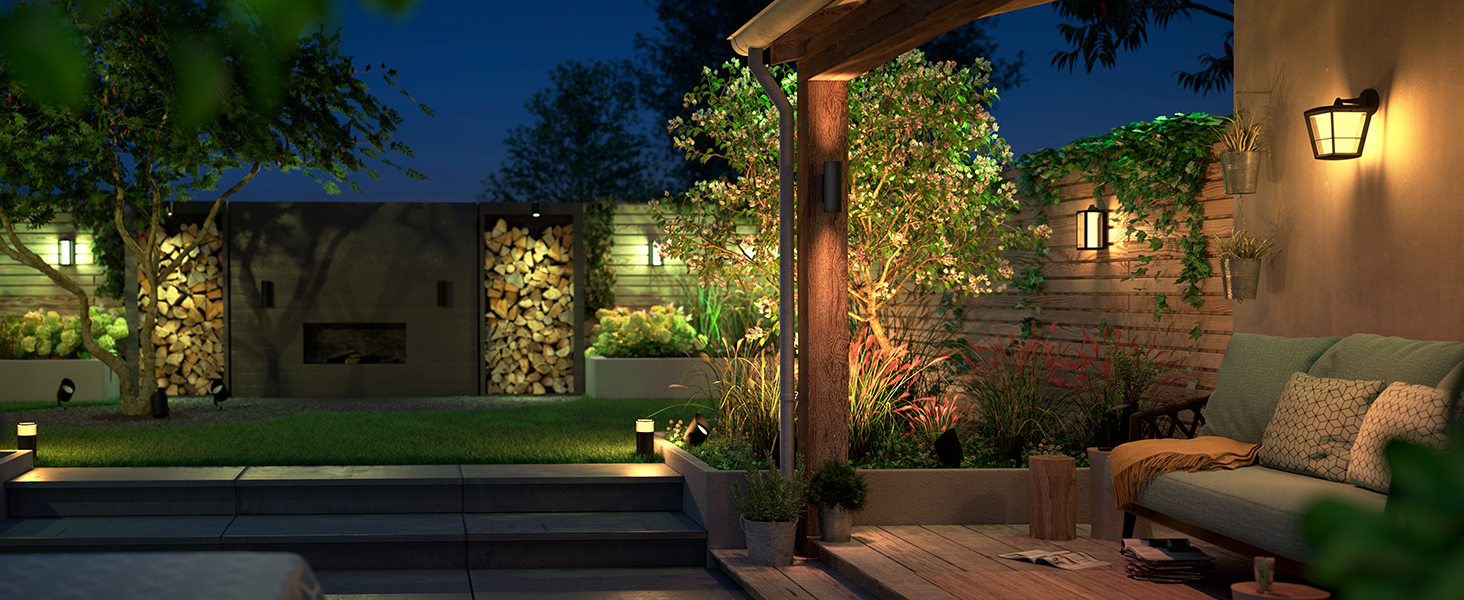 (Image: Signify)
The latest upgrade of the Hue app includes the permanent addition of Zones and also additional functionality to configure all accessories, such as a Philips Hue Dimmer switch, Philips Hue Smart button or a Friends of Hue switch, to control a Zone rather than the whole room.
Wiz Connected, which was acquired by Signify last year, announced several new products of WiFi-based connected lighting system. The company will demonstrate the new WiZmote, a WiFi remote to easily control WiZ Connected products immediately out of the box; a Motion Sensor that can trigger lighting modes and automatically turn off lights when no motion is detected; and a new set of Energy Optimization features, including power consumption monitoring, in the WiZ App.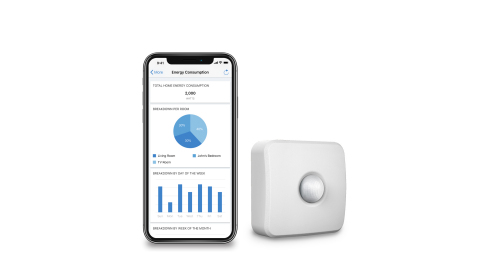 (Image: Wiz Connected)