Signify announced its partnership with the New York Power Authority (NYPA) to support the Smart Street Lighting NY project of the state.
The Smart Street Lighting NY program was launched in 2018 with the aim to replace streetlights in New York State. Signify is going to provide its Interact City IoT lighting system to connect LED luminaires and further help cities of the state to reduce their energy consumption and carbon footprint. To date, more than 50,000 LED streetlights have been installed or are currently being installed under the program.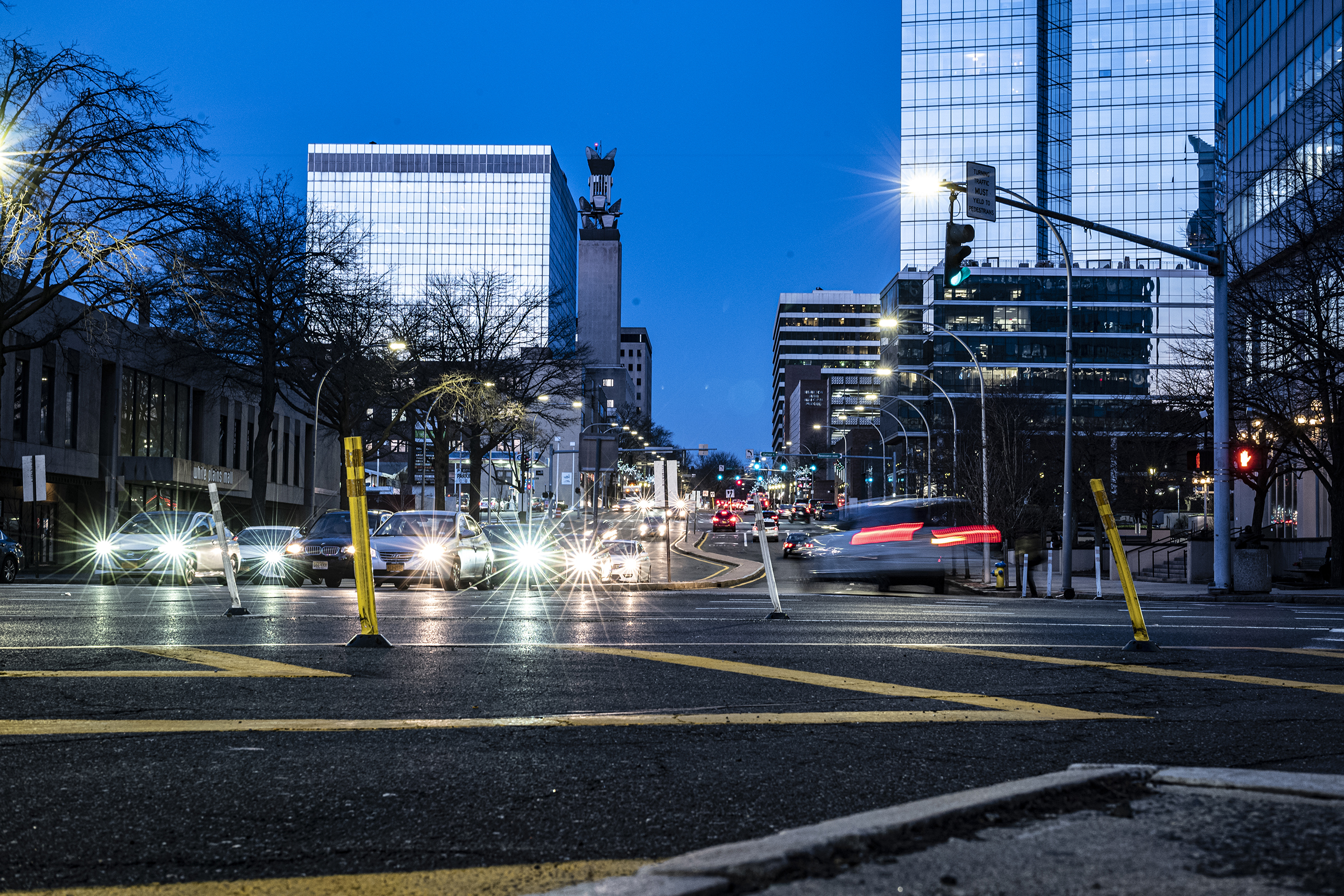 (Image: Signify/NYPA)
The collaboration between NYPA and a growing number of municipalities in New York State demonstrates the important role that connected street lighting can play in building smart city infrastructure.
Streetlights can also integrated with sensors to monitor various aspect of the system and environment via the platform of Interact City. By deploying streetlight tilt/vibration and noise sensors on connected streetlights, for example, the city municipality can help protect roads and drivers by rectifying streetlights and poles when they are out of position and identify areas where noise reduction measures are needed.
With its open APIs, Interact City can share data collected via sensors with the IT systems of firefighters, emergency medical services, and other first responders, enabling them to react more quickly when incidents occur. In addition, streetlight smart poles like BrightSites, can serve as suitable places on which to hang cellular equipment bundles and host Wi-Fi transmitters for online access or even act as charging stations for electronic vehicles.